1
« : 20.02.2018, 00:53:39 »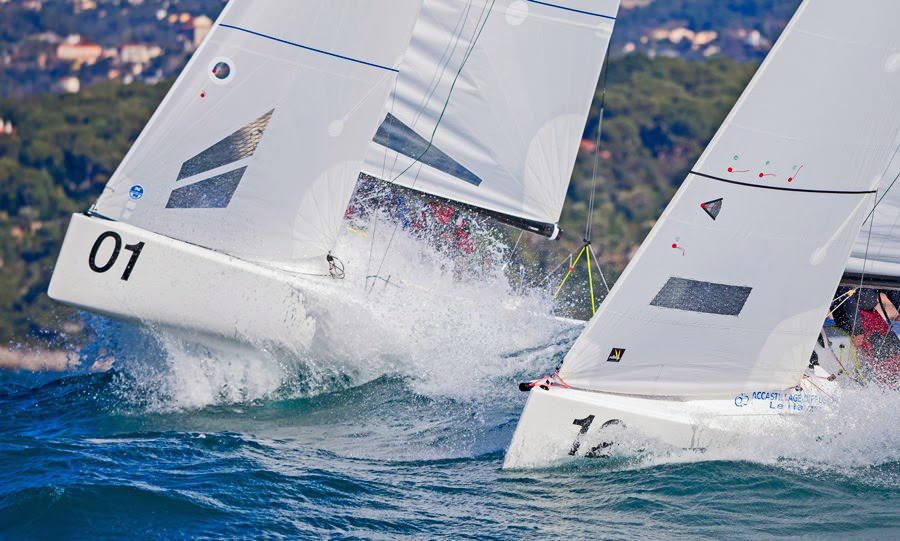 The Rapid Response Calls for Match and Team Racing are designed to supplement the World Sailing Call system by meeting the short-term demands of event organizers and umpires. The Calls are not authorized interpretations - they are intended to provide consistency around the world and permit calls to be tested thoroughly before becoming authorized in accordance with World Sailing Regulations.
The system permits a rapid response for Calls and respects the guidelines for publishing calls in the World Sailing Regulations. In addition, where the factual matter is the same or substantially similar to an existing authenticated call, a call under this system may only be included if there are factual circumstances which are sufficiently different from an existing authenticated call that a different call is warranted, or if the new call clearly adds clarity to an existng call.
The Rapid Response systems operates in the same way for match racing and team racing as follows:
The Match Racing Rules Working Party and the Team Racing Rules Working Party act as the respective Rapid Response Call Panel for their discipline.
All proposed new Calls under this programme are to be submitted to the Panel. The Panel has three options - they may support the Call as submitted, support the Call with editing or reject the Call. If rejected, they must state the reasons for rejection and return to the originator. This should be within four weeks of receipt.
If supported, the Call will be given a reference number and labeled "Match Racing (or Team Racing) Rapid Response Call", given an expiry date (1 January of the year following the next Racing Rules Committee meeting to which the Call can be submitted) and forwarded to the World Sailing Executive Office.
The Match Racing (or Team Racing) Rapid Response Call will then be sent to all MNA's and IU's by email and it will be posted on the World Sailing website within a few working days.
The Match Racing (or Team Racing) Rapid Response Calls will be automatically submitted to the next appropriate Racing Rules Committee meeting for adoption as full Calls and added to the World Sailing Match Racing (or Team Racing) Call Book, or rejected.
If an existing Match Racing (or Team Racing) Rapid Response Call is found to be flawed, then a revised version may be submitted to the Panel as if this was a new Call. If the Panel decides to support the revised call it will be issued under the original reference but with the addition of "Revision 2".
Source